The North Face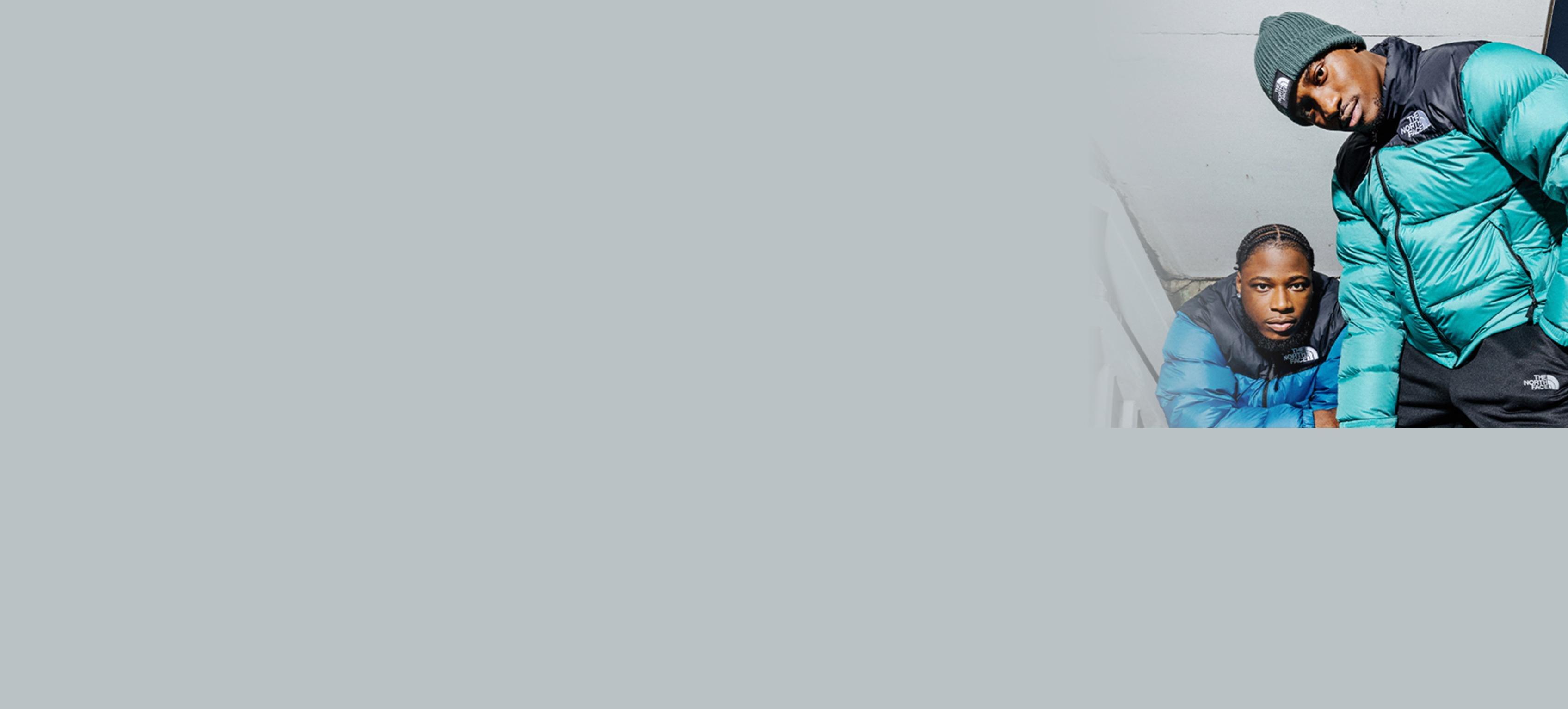 From the streets to the slopes, the North Face's on-point style and performance-pushing innovation takes on all the elements. Hit the trails in windstopping, waterproof jackets, or do your downtime in style with fresh hoodies, track pants and tees stamped with their legendary seal of approval.
Check out JD Sports range of The North Face Clothing and sportswear available for Men, Women and Kids. Whether you are looking for t-shirts, coats, hoodies or jackets we have got you covered.
The North Face History
Iconic brand the North Face is named after the coldest, most unforgiving side of a mountain. For years the brand has kitted out outdoor enthusiasts and streetwear fans alike. Helping people do anything from reaching the highest peaks of the Himalayas, to looking and feeling great in their iconic streetwear. Ironically The North Face® legend begins on a beach. San Francisco's North Beach neighbourhood to be precise, at an altitude of only 150 feet above sea level. It was here in 1966 that two hiking enthusiasts founded a small mountaineering retail store and this is where their vision began.
In the 1960's The North Face brand thrived, as it became extremely popular amongst avid outdoor athletes and adventurers. The brand began to sponsor expeditions to some of the most far-flung, untouched corners of the world. This launched a proud tradition, which is still prominent today. This also continuously reinforced The North Face mantra, Never Stop Exploring™.
In the early 1980's The North Face added extreme skiwear to its product range, taking exploration to the outer limits of the ski world. This paved the way for future snowsports athletes and enthusiasts. At the end of the decade, TNF became the only supplier in the U.S. to offer a comprehensive range of high performance outerwear, skiwear, sleeping bags, packs and tents.
In the 1990's The North Face further expanded its product portfolio, entering the sportswear market, with the launch of its Tekware™ range. This was an innovative collection, designed to provide rock climbers, backpackers, hikers, trail runners, and outdoor enthusiasts with the ultimate comfort, functionality and durability. The North Face half dome logo also began to appear more regularly, as it became common place on ultramarathon courses, big walls and high country trails. As the calendar moved towards the new millennium, The North Face launched its own line of trekking and trail-running shoes, which was an iconic moment in the brands history.
Now, more than 50 years later, The North Face continues to deliver a wide range of performance apparel, equipment, and footwear. The brand continues to push the boundaries of innovation so people can push the boundaries of exploration. TNF remains the first choice of many accomplished climbers, skiers, snowboarders, mountaineers, endurance runners, explorers and sportswear fans alike. Today the brand remains committed to push the limits of design, to ensure people Never Stop Exploring.